Technical

Services

We provide wide range of facade technical service including but not limited to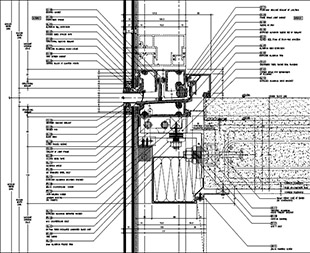 Facade shop drawings
At Wajhat Facades we are able to provide our clients with façade shop drawings that reflect the architectural intent and the detailed façade design. Shop drawings are the base of the façade fabrication process as they provide the details needed during fabrication, assembly, installation, and erection.
Our technicians and designers are highly skilled and proud to deliver these comprehensive range of shop drawing services to every sector of the construction industry and they will ensure that architectural approval is obtained through effective collaboration and communication with the different parties involved in the design process.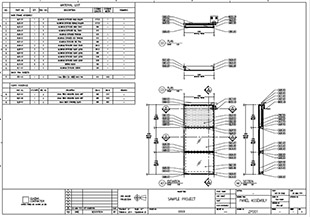 Fabrication drawings
We are able to provide effective façade materials take-off by accurate estimation for the quantities needed for each project, reducing waste, and increasing efficiency. Our expert designers are able also to produce high quality fabrication drawings that communicate the cutting and assembly information of the façade components successfully, this is typically based on accurate site survey measurements taken by our experienced building surveyors.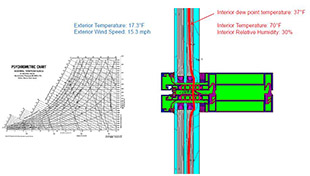 Thermal calculations and condensation risk analysis
Wajhat Facades are able to carry out thermal analyses to EN standards, U-Value calculations, and condensation risk assessments to assist the development process of the façade design. We can also make thermal checks on the facade build-up to ensure that the levels of thermal performance used in the energy assessors' thermal model are achievable.
Thermal analysis calculates the temperature and heat transfer within and between components in a design and its environment. This involves the evaluation of the thermal performance of a framework and evaluation of partial or global U-values of a building envelope.
Through the condensation risk assessments our designers will be able to predict where interstitial condensation is likely to occur, and to determine if the use a vapour control layer is needed to control the risk. This will also be reflected in the design ensure that any materials in the location where condensation occurs are resistant to water.